Take yourself out for an Art Date! You are invited to visit these unique venues to see and hold my work in person. I have an ample array stocked year round at each one. Check their websites for hours, special events and more information. Thank you!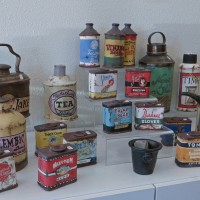 Many Hands Gallery
510 Bay AvenueCapitola, CA 95010
831-475-2500
Close to my studio, I say I am their "most local" of the 100 or so local and regional artists they feature. Many media: Painting, Sculpture, Jewelry, Artful Clothing,  Glass, Assemblage, and of course, Ceramics!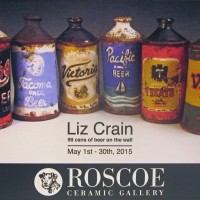 Roscoe Ceramic Gallery
Derik Van Beers
473 25th Street, Suite 5Oakland, CA 94612
415-515-3174
roscoeceramicgallery.com
Located in an Oakland "art district," Roscoe is surrounded by other galleries and sees a lively First Friday scene. My work is featured year round in a "small works" display case along with other very fun pieces by other Bay Area ceramic artists.
Pence Gallery
212 D Street
Davis, CA 95616
530-758-3370
pencegallery.com
Located in the heart of downtown Davis for over 30 years, the Pence is known for its high-caliber fine art exhibitions and educational programs. Its Gift Shop features a rotating display of fine works in many media from local and regional artists, currently including a select group of my Spice Tins.