Here is the changing array of Exhibits, Festivals, Studio Tours,  Fundraisers, Gallery Shows and Pop-Up Venues where you may find my work, and sometimes me with it!
Current Events
January 23 - March 10, 2019
This annual exhibit is always loaded with surprises and value. It's full of artworks jus' rarin' to go home. Around 70 artists stock the gallery with delicious clutches of their smaller works, nothing priced over $300. It's an amazing and ever-changing collection, because each piece leaves when it's purchased. As pieces sell, the gallery is restocked, so for the duration the array of offerings is constantly enriched. This year I will be debuting a wide variety of my newest work, which combines clay and fiber. Check out these sweet little ceramic half pints, each with its own knitted strawberry.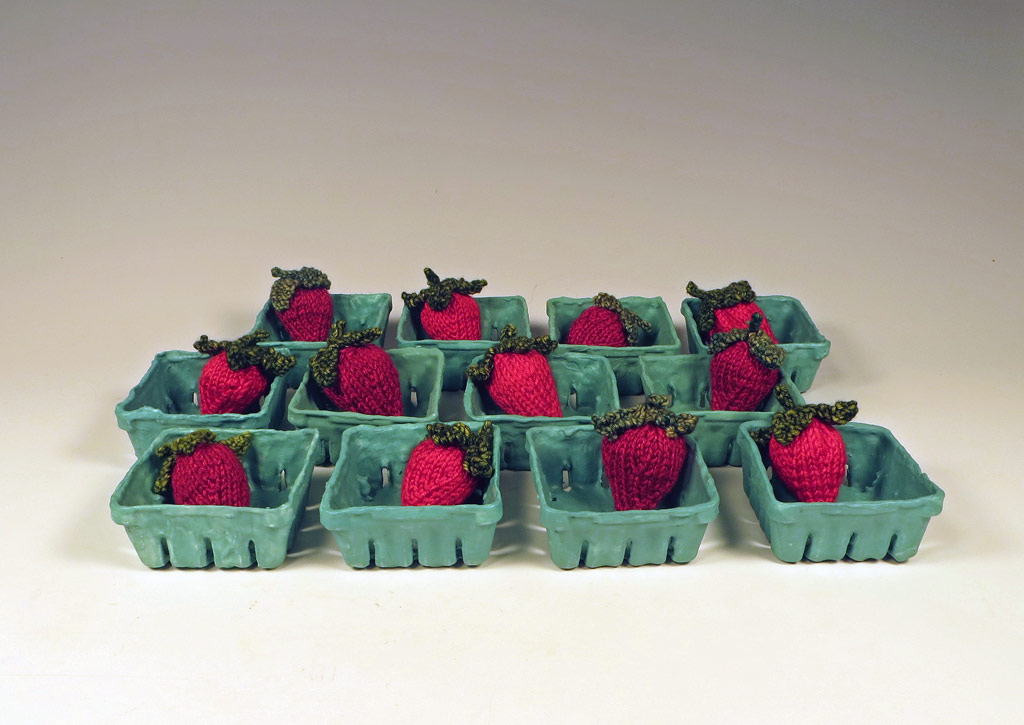 Pajaro Valley Arts Gallery
37 Sudden Street, Watsonville, CA 95076
831.722.3062
Upcoming Events