Here is the changing array of Exhibits, Festivals, Studio Tours,  Fundraisers, Gallery Shows and Pop-Up Venues where you may find my work, and sometimes me with it!
Current Events
Derik Van Beers has provided a sweet spot in Oakland's Art District for ceramics for quite awhile now. He offers world-class monthly solo shows in the front section of his studio space as well as in his Small Works Case in the hallway of a conglomerate of art galleries in the same building. My work is has been in the case for several years now. Take yourself out to a lively art scene and check it out!. There's a map to the Saturday Art Walk with lovely nearby eateries and, er, drinkeries.
473 25th St. Suite 5, Oakland, CA 94612
415-515-3174
Upcoming Events
October 12 - 13
Santa Cruz County Open Studios Art Tour 2019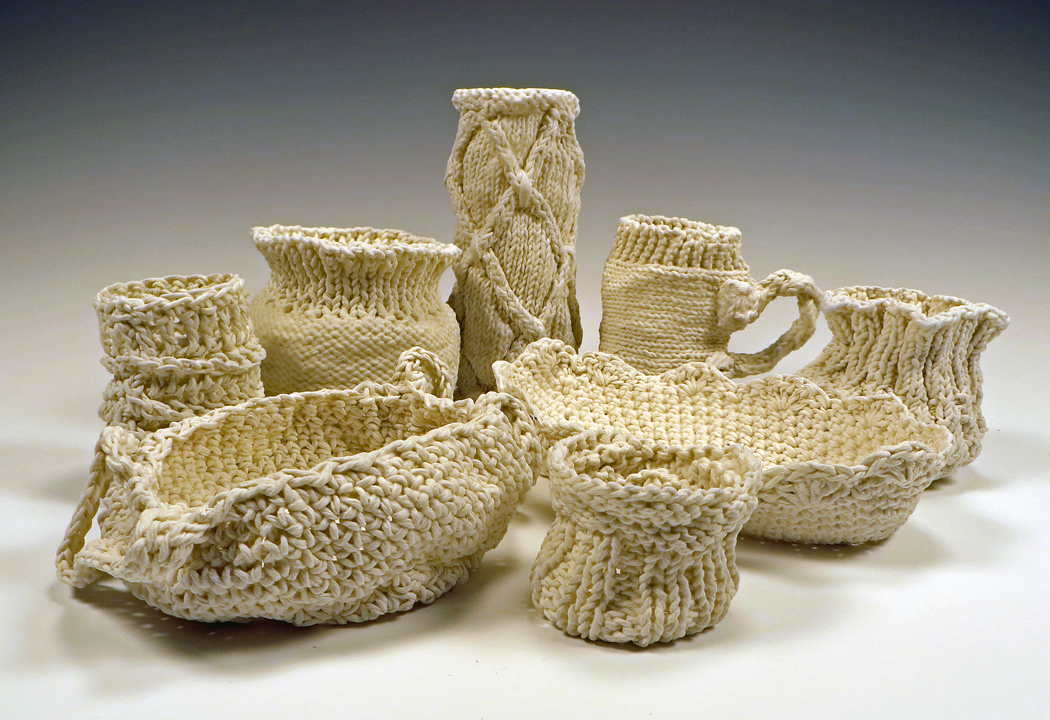 I'm on a every-other-year schedule for this mighty juried event and I am proud and pleased to be accepted each time. I'm Artist #217 in the free guide, out in September.
What's great about this year is I will have an entirely new body of work: knitted porcelain! I cannot wait to share it with my visitors. Hopefully it will be you!
Liz Crain Ceramics Studio
404 Bay Ave. Capitola, CA 95010
831 227 0311