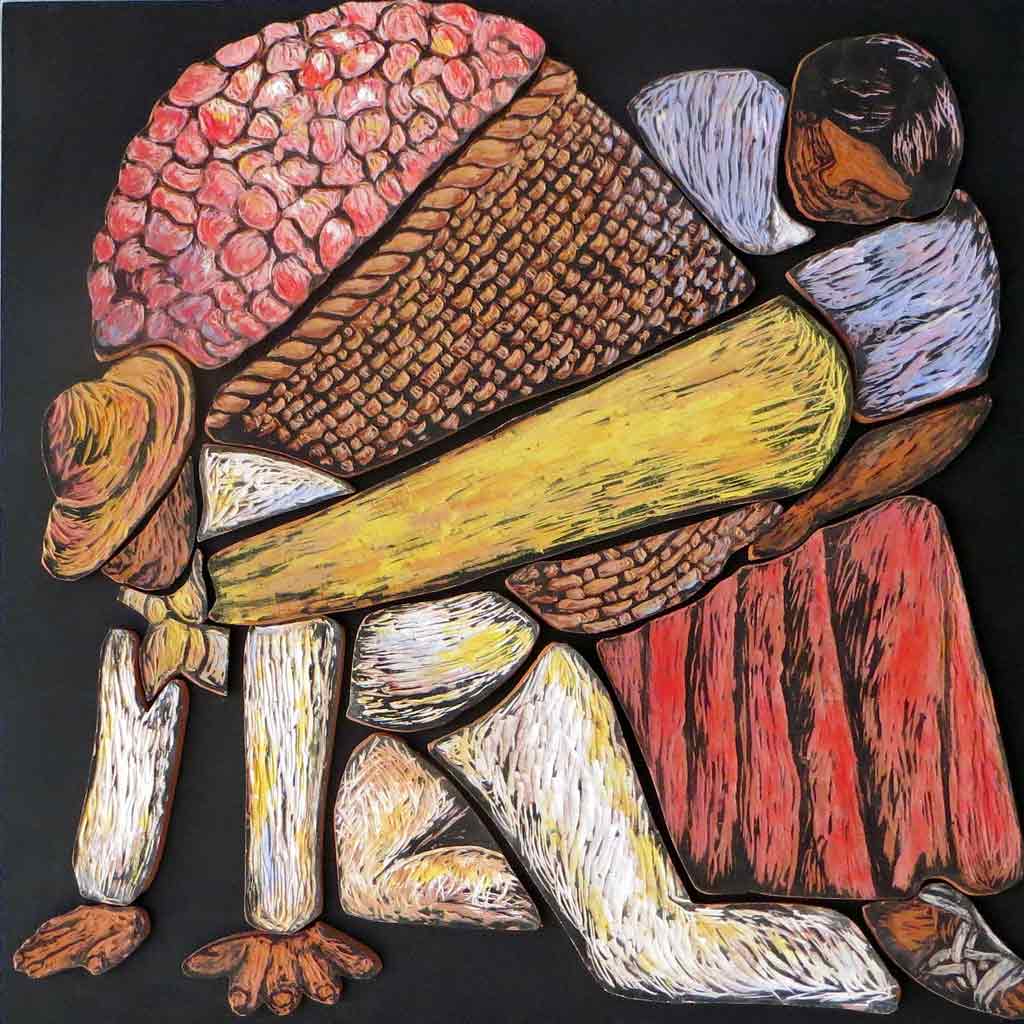 Here's a fun show comprised of the work of local artists responding to a specially selected work of a master artist. In the past we've riffed on the Mona Lisa and American Gothic. This year it will be versions and interpretations of Diego Rivera's The Flower Carrier.
My own rendition turned out great, as you can see: red clay tiles in the shapes of this iconic work, arranged as a jigsaw on a black background support.
Held at Stockwell Cellars, I have to admit the receptions are great fun with their fabulous wines and wood-fired pizza. The art and the festive atmosphere make for a great evening. Drop in!
Stockwell Cellars
1100 Fair Avenue Santa Cruz, CA 95060
831.818.9075