Here is the changing array of Exhibits, Festivals, Studio Tours,  Fundraisers, Gallery Shows and Pop-Up Venues where you may find my work, and sometimes me with it!
Current Events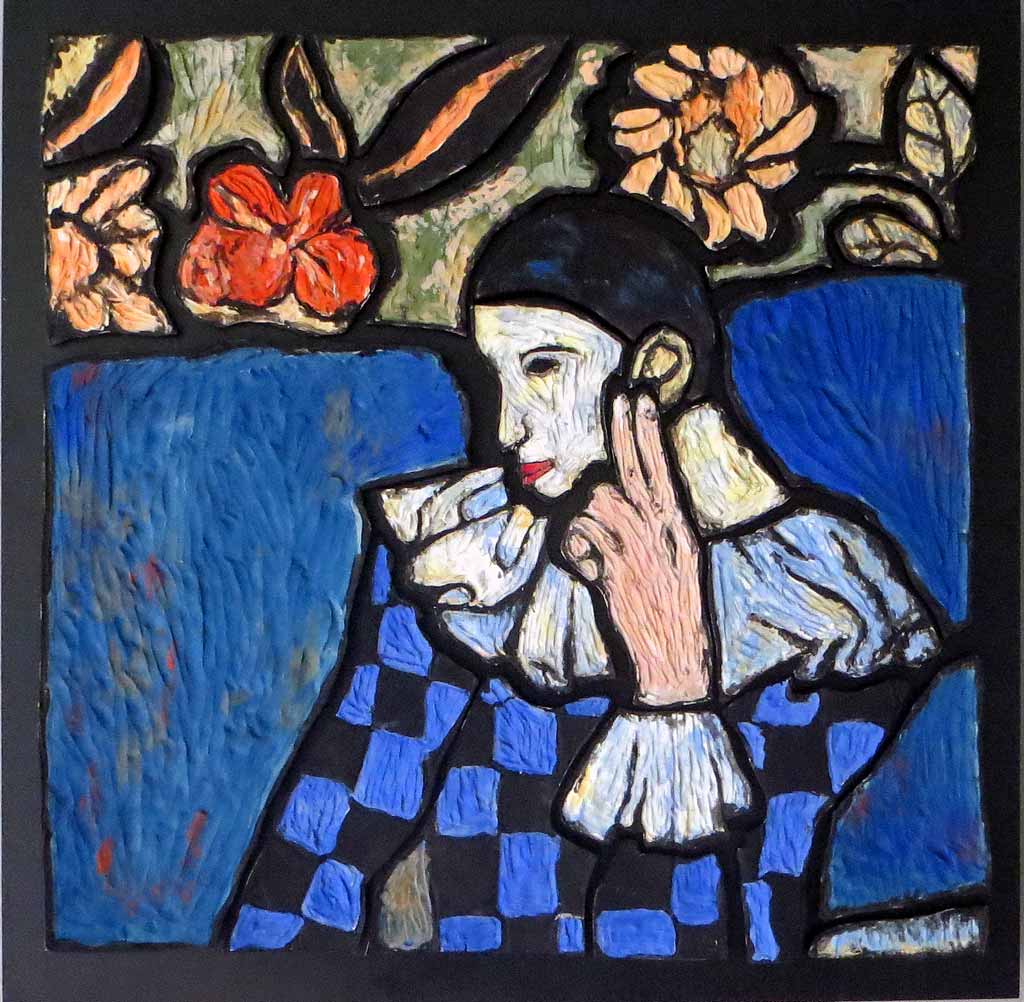 Here it comes…the Fourth Annual Masters of Santa Cruz Art Show at Stockwell Cellars in Santa Cruz: a loose affiliation of local artists riffing on the works of the famous throughout art history. I've participated in every one of these and they are unfailingly interesting, expressive and SO original!
We've done the Mona Lisa by DaVinci, American Gothic by Wood and The Flower Carrier by Rivera. This year we opened it up to ANYTHING by Picasso. I can't wait! The show's up for two months which includes TWO First Friday receptions, with the excellent Stockwell Cellars wines and food trucks to boot.
I have changed my mind several times in the past year and have now settled on a pensive scraffito mosaic harlequin (seen above!) based on Picasso's 1901 painting titled "Seated Harlequin"
1100 Fair Ave. Santa Cruz, CA (On the Westside of town)
831-818-9075
Upcoming Events
This wonderful annual weekend show is a clay and glass theme park, with all the thrills an enthusiast might want. About 150 artists and several charitable foundations, colleges and vendors set up in and around the lovely Palo Alto Art Center in the middle of July and have a fling. Demos, kiddie activities, concurrent exhibits in the galleries, food trucks and coffee round out the fun. Free admission.
I will be there with a boothful of my newest work: knitted porcelain. More on that soon!
1313 Newell Road, Palo Alto, CA
October 12 - 13
Santa Cruz County Open Studios Art Tour 2019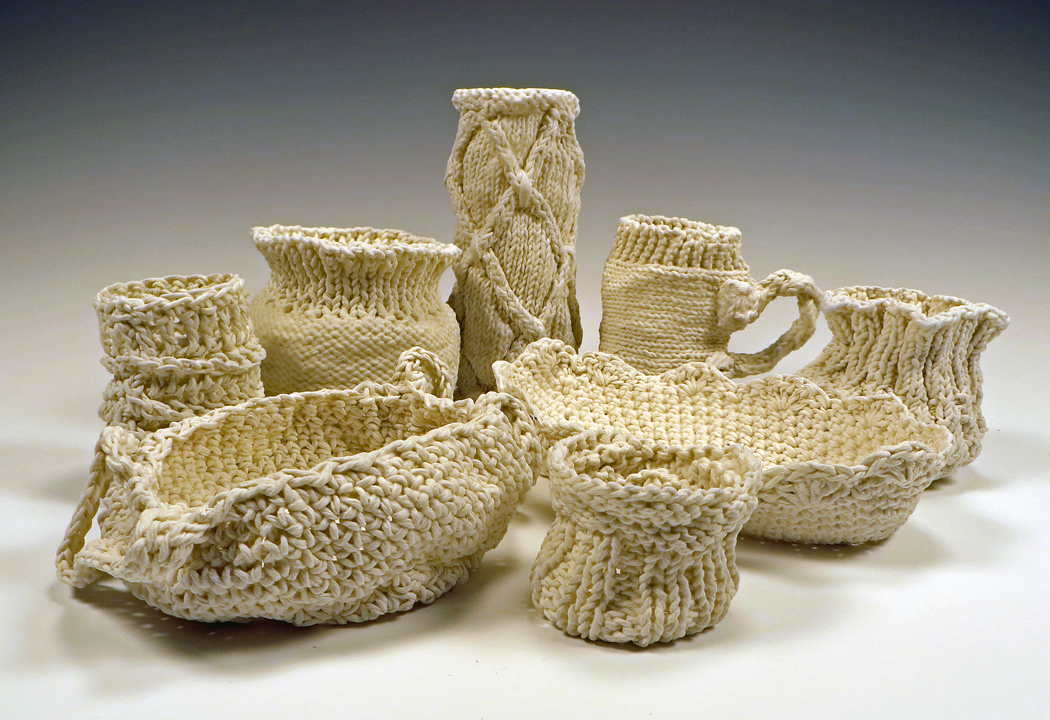 I'm on a every-other-year schedule for this mighty juried event and I am proud and pleased to be accepted each time. I'm Artist #217 in the free guide, out in September.
What's great about this year is I will have an entirely new body of work: knitted porcelain! I cannot wait to share it with my visitors. Hopefully it will be you!
Liz Crain Ceramics Studio
404 Bay Ave. Capitola, CA 95010
831 227 0311